Who is online?
In total there is
1
user online :: 0 Registered, 0 Hidden and 1 Guest
None
Most users ever online was
20
on Tue Oct 08, 2013 2:11 pm

Originally I posted this in the chat but then I decided it was important enough to get its own post.
Today my Mother heard the song "
Same Love
" by Macklemore and Ryan Lewis.
A few seconds into the song she began telling me why it was inappropriate. The reasons can all be boiled down to this: They were singing about being gay.
Now I didn't see why this was inappropriate. I heard heard two songs by them before, and at least one of those, if not both, I might flag as inappropriate (although I'm very tolerant). But in this song, they weren't being inappropriate at all. There was no language, there weren't explicit lyrics, and  couldn't and still can't see anything wrong with it.
All they were doing was touching on a subject that is very, let's say, prominent in today's world. I personally really liked the song and thought it was kind of, I don't know, heartwarming almost.
I wish I would have had the guts to say something back to her. Something along the lines of, hey mom,  I read stories and books about people who are gay, I'm friends with a lot of gay people and they aren't weird in any abnormal way, the movie I'm all hyped about seeing has more than one gay pairing in it, and hell I write about gay people. Please, disown me or something if me supporting gay marriage is all that bad. I can understand why you may not support it but you'll just have to respect the fact that I do.
What if I was questioning my own sexuality, Mother? Would you hate me? Would you think I'm disgusting? I know some people would, probably you included.
Unfortunately I don't have that much confidence, so I said nothing. But I really wish I had.
This all came from a song on the radio. A lot of people don't realize exactly how important music is to their lives. Much of my life revolves around the music I listen to. Music
greatly
affects my mood. Music is powerful.
I really don't know about the world anymore. They want you to think a certain way, and that's it. Well, I'm sorry, but I have a mind of my own, and I intend to use it. If I support something you don't, that's too bad. If I like something you don't, or hate something you like, that's too bad as well. If I decide I'm going to support something, and you don't like it, or tell me I can't...
I only have one thing to say.
Fuck you.
---------------------------------------------------------------



Posts

: 65


Join date

: 2013-04-26


Age

: 19


Location

: SPAAAAAAAAAACE!



---------------------------------------------------------------
Let me entertain you.....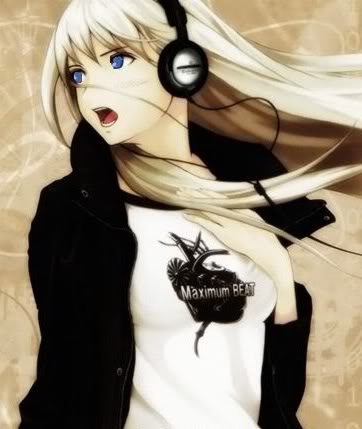 Let me make you smile.
NO 1 C4NT S33 YOU DUMB4SS
Admin




Posts

: 85


Join date

: 2013-04-26


Age

: 21


Location

: somewhere under the rainbow



Over here in europe the biggest issue at this time is if married gays should recieve the same tax advantages. Many politicians are openly gay and noone even cares much. If one of my friends would suddenly come out as gay ... uh i dont know what would change? Maybe I would get hit on by someone I am not attracted to, but what is the damage in that? How can anyone think being gay is a bad thing? your kids being gay is unfortunate if you wanted grandchildren and that is the worst part of it that i can see. Can anyone actually tell me why it should be wrong?
oh and yay music




Posts

: 2


Join date

: 2013-10-02





Similar topics
---
Permissions in this forum:
You
cannot
reply to topics in this forum