Who is online?
In total there is
1
user online :: 0 Registered, 0 Hidden and 1 Guest
None
Most users ever online was
20
on Tue Oct 08, 2013 2:11 pm

There is a person. A person within you. A person within all of us. Someone who is us, but the complete opposite. We all run in fear of this person. Dark, evil, good, light. There's always something hiding right behind the facade. You see it in the mirror everyday. Something hiding there, waiting to be set free. Someone who will do anything to see the world for themselves. To kill anyone who did them wrong... Who did you wrong. This evil has begun to leak out. Come from the deepest parts of the human souls. Though just wisps in the darkness of the night, they're growing stronger every second. They live in the darkness, just like where they were born. People like you, people with special pedigrees and powers are being targeted by this army. The demons and your own soul against you and the angels. The gods have picked an elite group of you to fight these things. These creatures. The gods are on a warpath against them, against the most evil creatures themselves. Nothing is safe. Trust no one. Don't even trust your own reflection. Find the portal where these creatures are coming from and close it. Close it. Fight. Stay alive. This is your mission.
Forum~
Name:
Age:
Gender:
Appearance:
Godly Parent: (Any god, any mythology, any religion.)
Powers: (Must be specific to the god you choose.)
Bio: (Keep them short to medium length, try to develop your character throughout the story.)
~~~~~~~~~~~~~~~~~~~~~~~~~~~~~~~~~~~~~~~~~~
Name: Kiana Noctis
Age: 16
Gender: Female
Appearance:
Godly Parent: Nyx
Powers:
-Can bend the light around her
-Control over elements of the night (i.e. Darkness, light, etc.)
Bio: Kiana was always an outcast in school. She never made any friends and didn't like anyone. Most days, she refused to go to school because that meant going outside... In the day. Besides that, there were always strange creatures following here. Every night, she would sit outside, no matter the danger that was there. She felt at peace, at home. Her pale, silvery hair would always seem to braid itself while she sat there, on her back porch. She would stare at the moon and close her eyes. Sometimes... She thought she could hear someone singing. A beautiful and haunting melody that always followed her. When she turned eight, a tall and tan man showed up at her house. Something seemed familiar about him. He insisted on talking to her dad. After they were done, the man introduced himself as Thanatos. He didn't say much else, only that he would be taking her to a special camp where she would be safe. Away from the monsters that followed her. Somewhere there were other kids like her, she would be trained to keep herself safe and hasn't left since.
Last edited by Nightling on Sat May 11, 2013 11:29 pm; edited 3 times in total



Posts

: 64


Join date

: 2013-04-26


Age

: 22



Last edited by Rain on Mon May 06, 2013 5:16 pm; edited 1 time in total



Posts

: 13


Join date

: 2013-04-27



Last edited by Augustus on Sun May 05, 2013 11:08 pm; edited 1 time in total



Posts

: 16


Join date

: 2013-04-26



Name: Eshe
Age: 17
Gender: Female
Appearance:
Powers: Can summon storms, mainly sandstorms. She can use charmspeak to confuse or persuade people into doing what she wants.
Bio: Eshe was always told that her father died in the desert. That was the story her mother used whenever Eshe asked why they didn't move into a warmer climate instead of the freezing place they lived now. Her mother told her that warm climates made her sad because they reminded her of Eshe's father, but Eshe knew the real reason her father was no longer around.
She's often made fun of for her unusual name, an Egyptian name that means 'life' (Ah. Ahaha. Ha.), among other things.

Last edited by Snapped!Canada on Tue Apr 30, 2013 5:18 pm; edited 6 times in total
---------------------------------------------------------------



Posts

: 65


Join date

: 2013-04-26


Age

: 19


Location

: SPAAAAAAAAAACE!



Name: Sophia
Age: 16
Gender: Female
Appearance:
Godly Parent: Athena
Powers: extreme intelligence,
Bio: Being a studybug, and someone who read and worked on her wisdom often, Sophia seems to stray away from others, more focused on her reading/writing. She is able to make sense of dire and confusing situations, and usually finds a logical solution for them too. She often tried to make sure she avoided people, as some of them actually made fun of her for her intelligence, so she hid away from the world, using books and knowledge as her only friends.
Last edited by Ai on Sat May 04, 2013 6:16 pm; edited 3 times in total
Admin




Posts

: 85


Join date

: 2013-04-26


Age

: 21


Location

: somewhere under the rainbow



Name: Hanako "Hana" Yamanari
Age: 17
Gender: Female
Appearance:
And since you probably can't see that:
http://cdn.wall-pix.net/albums/anime-manga/00004752.jpg
Godly Parent: Zeus
Powers: Electricity, wind/air... The sky is pretty much her domain.
Bio: Hanako, or, Hana as she likes to be called, is a daughter of Zeus. She loves the outdoors, and loves the animals that are there as well. She grew up not knowing her father very well, and her mother was very hard on her. It was liked she blamed Hana for something, for some unknown reason. Hanako will sometimes find herself staring into the bright blue sky, just day dreaming. The sky is her domain.
(I could add more but... To be honest I lost my train of thought lol...)
Last edited by Dream on Wed May 01, 2013 6:45 pm; edited 1 time in total



Posts

: 11


Join date

: 2013-04-27


Age

: 21



Kiana was awoken by the loud, thundering noise of the bugle. The second blast of noise of that day. Groaning, she rolled out of her bed and looked at the window next to her bed. The curtains on the windows were heavy, dark purple cloth that were decently good at keeping all of the light out of her small cabin. She placed her head in her hands and rubbed the sleep away and stretched her back out before standing up on the cool, dark tiles of the floor. The tiles were speckled with white, made to look like the night sky. If she looked hard enough, she could find and name all of the constellations. Kiana pulled down her shirt which seemed to always ride up above her stomach in her sleep and pushed loose hairs from her face. Flopping back onto her bed, Kiana resisted the urge to pull herself back under the soft, warm sheets and comforter. Everything in her cabin resembled things of the night. Even the designs on her bed were relevant to the theme. Cool colors of unknown galaxies and nebulae sprawled across the surface of the cotton threads.

With enough resolve, Kiana managed to drag herself away from the bed and reached for her sunglasses on the nightstand next to her bed. Being a daughter of Nyx, the goddess of night, her eyes had become increasingly sensitive to light. She, along with a few other campers, slept through the day and worked and trained during the night, along with keeping guard whilst the others slept. Walking to the bathroom in the cabin, Kiana stumbled over a fury lump that was laying on the floor near her bed. Looking down, she found the large black cat who had become fond of her. She didn't know what species he was, but he was large with raven black fur and entrancing purple eyes. Making some sort of inhuman noise, Kiana sat down next to the cat and scratched his ears. Due to his sheer size, Kiana suspected that he may be a young tiger. The cat came up to her waist, standing around 5'8 herself, the cat must have been at least 3 feet at the shoulder and was nearly as long as she was tall, nose to tail. She sighed, pulling her light, silvery hair away from her face again and stood. Her silvery-teal eyes searched the room for any changes. Everything was normal, the cabin was about the size of two regular classrooms at any human school. Around 40 by 60 feet, she supposed. It was plenty of room for one girl to live. Although it was only one room and a decent size bathroom, it was spacious enough to have a few bookcases, all full, a good sized desk, a small area for relaxing, a rather small kitchen and an area for her bed, dresser, leaving some room for storage of other items and for her newly-found pet to lumber around.

Meandering to her dresser, Kiana pulled a pair of jeans and long sleeved, black shirt from her drawers. After getting her outfit ready, she slowly made her way to the bathroom to get ready for the night. She flipped the switch on the wall next to the door and covered her eyes, remembering that her sunglasses were still in her hands when they hit her head. Rubbing the spot where she had been hit, though it barely hurt, she set the glasses down on the bathroom counter and closed the door behind her. Looking into the mirror, her pale skin seemed to glow white from the lights, although they were dim to other campers. There, in the mirror, something seemed different, but Kiana wrote it off as her just being tired and got into the shower, washing the sleep away and waking her up a little more.

Walking out of the steaming bathroom, with her hair in a towel and another around her body, Kiana walked to the kitchen to get some meat out for her cat. "I really should think of a name for him, but I don't want it to be cliche..." She said under her breath as the young cat ambled behind her, seeming to know that he would be fed soon.

Tucking the top corner of her towel down and against her slightly damp body, Kiana opened the refrigerator and pulled out a large tray of red meat. She hadn't told anyone, but one of the nymphs that worked in the kitchen. She was happy to help Kiana out, seeing as she was rather fond of animals, though she was only a tree nymph. Everyday, she would come into Kiana's cabin while she slept and give the cat one tray of meat and leave another, larger tray in the kitchen. The large black cat sat about five feet away as Kiana pulled the tray out and held it in front of her, staring at her with those purple eyes that just added some adorability factor to him. She set the heavy tray down and scratched his ear as she walked to her dresser, pulling the clothes off and heading back to the bathroom to get dressed.

Leaving the bathroom once again, she went to the closet by her dresser that had been built into the wall. Kiana opened the door, her wet hair flopping into her face as she picked up a pair of comfortable, yet versatile pair of black leather boots. She walked to her bed and slide the boots on and tying the leather laces. After her shoes were on, she continued to sit on the bed and weaved her hair into a braid that hung long on her shoulder. While she was braiding, Kiana watched her cat eat, struggling to come up with a good name that wouldn't be cliche to give to the large black cat. Quickly crossing names like "Phantom", "Shadow" and "Blacky" off her list. Unsatisfied with her name progress, she moved back to the closet and picked up her sword and strapped the sheathed blade onto a sturdy belt and looped onto her hips. Seeing that the cat was now done eating, she walked over to him, carefully picking the licked-clean tray up and setting it in the sink. Looking down at the cat, she got lost in thought and his eyes for a moment.

She leaned over, her braid falling from it perch on her shoulder and hanging in the air, she began petting the cat. Noticing some slightly darker stripes along his dark, shiny coat, Kiana decided that he was definitely a tiger. Sweeping her hands across his head and holding onto his cheeks while scratching them, "I think I'll call you Alistair." she whispered to the black cat. Scratching his head one last time, she walked towards the coat hanger near the door where her long purple, and warm, cloak hung. Alistair kept up with her leisurely pace, rubbing against her leg as they walked.

Looking down at Alistair she sighed, "I guess there's no more keeping you a secret.." she laughed a little as the cat began rubbing his head on her leg more, seeming more like a house cat than the tiger that he was or would grow to be. Laughing a little more and almost losing her balance, Kiana opened her cabin door and walked outside. She waved to some neighbors that had yet to go to bed, or were some of the few getting up and walked toward the large arena where she would be training for the next few hours with Alistair at her heels.

~~~~~~~~~~~~~~~

**NOTE: You may post in any order. However, I would like be the first to post after everyone else has.
---------------------------------------------------------------



Posts

: 64


Join date

: 2013-04-26


Age

: 22



Wincing at the extreme loudness of the bugles, Sophia opened her eyes slowly. She fell asleep reading again, in the windowsill of her little "house." It seems too small to be concidered anything, but she likes to concider it her own home. Most of the walls were lined with bookshelves, and there was a bay window in her bedroom. She decided to cover the wooden seat with cloth and pillow, making it a nice little seat to read in, and apparently fall asleep in.

Sophia sat up slowly, picking up the book she was reading and sliding it onto the bookshelf. For a house littered in books, she managed to keep it neat. She smiled as she walked out into the kitchen, which was also littered with books, but this time cook books. She picks up one, and decides to make herself a small banana smoothie  for "breakfast." She gathered the ingredients and smiled, chopping the banana in half before throwing both halves in the blender, then throwing everything else in there. When everything was blended to her liking, she gave a nod before stopping the blender and poring the smoothie into a clear glass cup with a white straw in it.

She hurried to finish up her breakfast while scurrying to her bedroom. Even though she could sleep normal hours if she wanted to, she never really slept that much, she was always too busy reading. She asked to be part of the night camp, just so she could get more reading by the windowsill done before it got too dark. Sophia smiled and opened her closet, which is on one of the few walls without books.(On that wall is the bed, the closet and a desk) She looked through the closet and chose a white shirt and black pants, smiling to herself, she brought her clothes into the bathroom and quickly showered there.

After showering, she slid the clothes on, taking a towel and drying her dark brown hair a bit before so. She brushed through her hair quickly, leaving it down. She smiled and quietly cheered for herself. "I can read for a little longer!" She said out loud to the empty cabin with a library's atmosphere.
---------------------------------------------------------------
Let me entertain you.....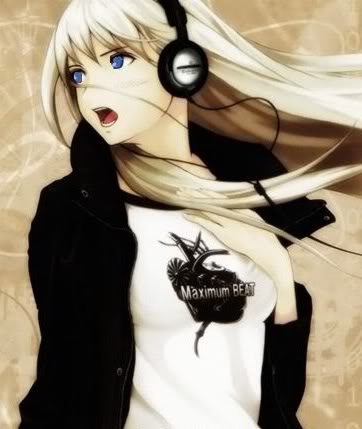 Let me make you smile.
NO 1 C4NT S33 YOU DUMB4SS
Admin




Posts

: 85


Join date

: 2013-04-26


Age

: 21


Location

: somewhere under the rainbow




---
Permissions in this forum:
You
cannot
reply to topics in this forum